Back to Top
Every Tengah Home Cooled and Protected Sustainably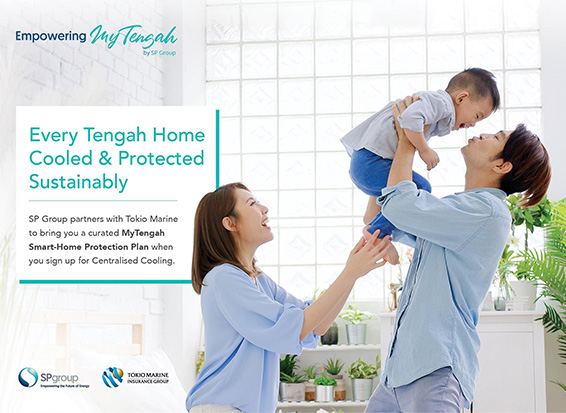 Your sustainably cooled Tengah home is worth protecting.
Exclusively for Tengah CCS subscribers, Tokio Marine now offers an affordable, specially curated MyTengah Smart-Home Protection Plan (HPP).​​
When unfortunate incidents like fire happen, HPP complements your HDB fire insurance to offer additional home content protection and assist you to rebuild your home.
HPP offers protection to your CCS, home furnishing, and appliances if they are damaged by theft, flood, and bursting of domestic water tanks or pipes, giving you peace of mind.​
Simply register for MyTengah Smart-Home Protection here or schedule an appointment to find out more about CCS and HPP! Click on "Schedule a Visit" tab on the right to book an appointment with us.
December
January
February
March
April
May
June
July
August
September
October
November
December
2022
2022
2023
2024
2025
2026
2027
2028
2029
2030
2031
2032
2033
2034
2035
2036
2037
2038
2039
2040
2041
2042
2043
2044
2045
2046
2047
2048
2049
2050
| Mon | Tue | Wed | Thu | Fri | Sat | Sun |
| --- | --- | --- | --- | --- | --- | --- |
| 28 | 29 | 30 | 1 | 2 | 3 | 4 |
| 5 | 6 | 7 | 8 | 9 | 10 | 11 |
| 12 | 13 | 14 | 15 | 16 | 17 | 18 |
| 19 | 20 | 21 | 22 | 23 | 24 | 25 |
| 26 | 27 | 28 | 29 | 30 | 31 | 1 |
12:00 AM
01:00 AM
02:00 AM
03:00 AM
04:00 AM
05:00 AM
06:00 AM
07:00 AM
08:00 AM
09:00 AM
10:00 AM
11:00 AM
12:00 PM
01:00 PM
02:00 PM
03:00 PM
04:00 PM
05:00 PM
06:00 PM
07:00 PM
08:00 PM
09:00 PM
10:00 PM
11:00 PM