Back to Top
Singapore's New City of the Future Is Its Greenest Project Yet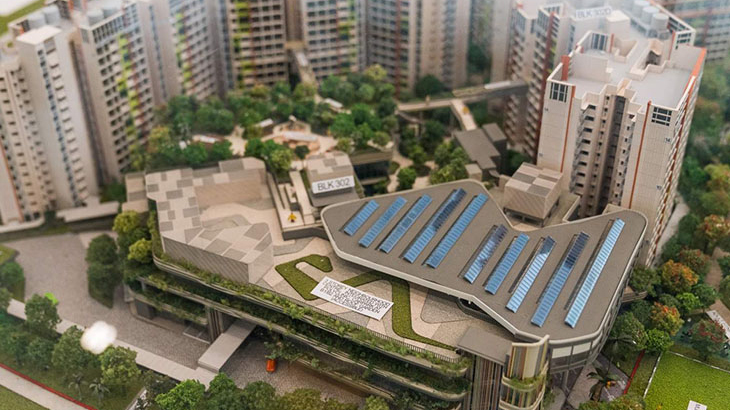 Giant solar-powered air-conditioners, vacuum garbage collection, subterranean roads for electric vehicles, urban farms and green architecture. Put them all together and you have Tengah, Singapore's most ambitious project yet to build the city of the future.
Tengah, which means 'center' in the local Malay language, is part of Singapore's effort to reduce the carbon footprint and to promote sustainability in energy, water and waste. The Southeast Asian nation, which is smaller than New York City, has set a target of capping its emissions by around 2030 and then halving them by 2050.
Source: https://www.bloomberg.com/news/articles/2020-10-20/singapore-s-new-city-of-the-future-is-its-greenest-project-yet
Jun 25 2021
CATEGORIES
There are no categories!
FEATURED POST

Sustainability and Climate Change – A Global Approach
There are no posts!
December
January
February
March
April
May
June
July
August
September
October
November
December
2022
2022
2023
2024
2025
2026
2027
2028
2029
2030
2031
2032
2033
2034
2035
2036
2037
2038
2039
2040
2041
2042
2043
2044
2045
2046
2047
2048
2049
2050
| Mon | Tue | Wed | Thu | Fri | Sat | Sun |
| --- | --- | --- | --- | --- | --- | --- |
| 28 | 29 | 30 | 1 | 2 | 3 | 4 |
| 5 | 6 | 7 | 8 | 9 | 10 | 11 |
| 12 | 13 | 14 | 15 | 16 | 17 | 18 |
| 19 | 20 | 21 | 22 | 23 | 24 | 25 |
| 26 | 27 | 28 | 29 | 30 | 31 | 1 |
12:00 AM
01:00 AM
02:00 AM
03:00 AM
04:00 AM
05:00 AM
06:00 AM
07:00 AM
08:00 AM
09:00 AM
10:00 AM
11:00 AM
12:00 PM
01:00 PM
02:00 PM
03:00 PM
04:00 PM
05:00 PM
06:00 PM
07:00 PM
08:00 PM
09:00 PM
10:00 PM
11:00 PM