Back to Top
Key Updates
Tengah's Green Collaborations
The key milestones in creating Sustainable Living in Tengah are achieved, as Tokio Marine and IKEA are jointly working together with SP Group on green collaborations. This is just the beginning of our constant effort in adding value to our privileged Tengah Community. We are committed to continuously bringing great collaborations to enhance and maximise your Tengah sustainable living experience.
SP Home and Tokio Marine Life Insurance Singapore collaboration
SP Home and IKEA collaboration
CCS Hardware Installation Contract
SP Centralised Cooling: Dear Resident, kindly note the Terms and Conditions to the CCS Hardware & Installation Contract has been updated for Clause 27.
Residents may request a copy to be sent to their registered email with SP via tengahcooling@spgroup.com.sg or alternatively please contact your assigned sustainability ambassadors for more information.
Plantation Acres Residents CCS Sign-up
SHOUT OUT! To all future residents of Plantation Acres, if you haven't signed up for the Centralised Cooling System in your homes, please reach out to us for you to do so! To allow sufficient time to pre-install your Centralised Cooling Indoor units and have it ready by your key collection.
Connect with us via email or schedule a visit! Our friendly customer support team will help you schedule a visit at MyTengah Experience Centre or for a virtual chat at your convenience.
Upcoming Events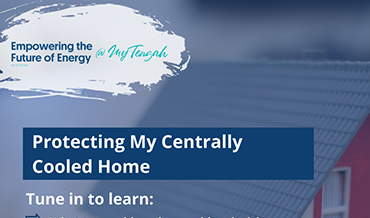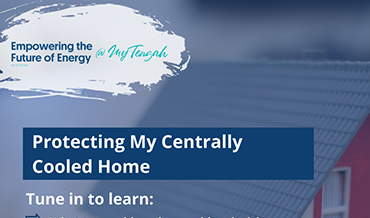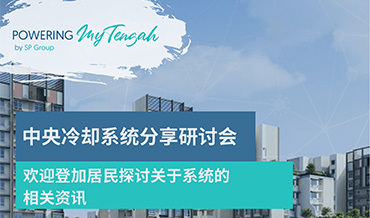 Webinar
Centralised Cooling Technical Webinar
欢迎居民与我们探讨中央冷却系统的资讯。我们将提供更多系统设备详情以及回应居民的疑问。
Event Ended
December
January
February
March
April
May
June
July
August
September
October
November
December
2022
2022
2023
2024
2025
2026
2027
2028
2029
2030
2031
2032
2033
2034
2035
2036
2037
2038
2039
2040
2041
2042
2043
2044
2045
2046
2047
2048
2049
2050
| Mon | Tue | Wed | Thu | Fri | Sat | Sun |
| --- | --- | --- | --- | --- | --- | --- |
| 28 | 29 | 30 | 1 | 2 | 3 | 4 |
| 5 | 6 | 7 | 8 | 9 | 10 | 11 |
| 12 | 13 | 14 | 15 | 16 | 17 | 18 |
| 19 | 20 | 21 | 22 | 23 | 24 | 25 |
| 26 | 27 | 28 | 29 | 30 | 31 | 1 |
12:00 AM
01:00 AM
02:00 AM
03:00 AM
04:00 AM
05:00 AM
06:00 AM
07:00 AM
08:00 AM
09:00 AM
10:00 AM
11:00 AM
12:00 PM
01:00 PM
02:00 PM
03:00 PM
04:00 PM
05:00 PM
06:00 PM
07:00 PM
08:00 PM
09:00 PM
10:00 PM
11:00 PM