Back to Top
EV Charging for a Greener Singapore
SP Group is building Singapore's largest public high-speed EV charging network, and 10% of all parking lots in Tengah will be equipped with EV charging stations, contributing towards Singapore's goal of 60,000 EV charging points.
Now, that's cool, right?
That's MyTengah.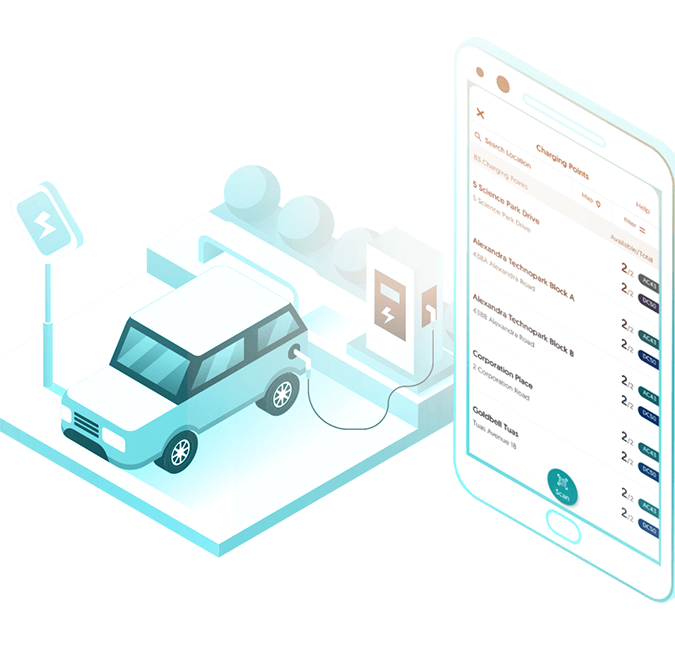 MyTengah.

Conveniently Located Fast Charging
10% of parking lots across Tengah will be equipped with EV charging points from SP, while Tengah neighbourhood centres will feature SP's innovative Fast-Charging Hubs. Relax at home or attend to groceries and other quick errands while your EV charges.

Seamless Customer Experience
We provide best-in-class customer support through our customer hotline*, and continuously update our in-app user experience to bring you a seamless and convenient charging solution.

Highest Safety Standards
Safety is our highest priority. We comply with TR25 (Technical Reference 25), which is the Singapore standard for EV charging installations. This provides you with peace of mind and assurance that your charging is always carried out safely.
User-friendly SP App
Our app allows you to easily locate charging points, start and end charging and make payment.
December
January
February
March
April
May
June
July
August
September
October
November
December
2022
2022
2023
2024
2025
2026
2027
2028
2029
2030
2031
2032
2033
2034
2035
2036
2037
2038
2039
2040
2041
2042
2043
2044
2045
2046
2047
2048
2049
2050
| Mon | Tue | Wed | Thu | Fri | Sat | Sun |
| --- | --- | --- | --- | --- | --- | --- |
| 28 | 29 | 30 | 1 | 2 | 3 | 4 |
| 5 | 6 | 7 | 8 | 9 | 10 | 11 |
| 12 | 13 | 14 | 15 | 16 | 17 | 18 |
| 19 | 20 | 21 | 22 | 23 | 24 | 25 |
| 26 | 27 | 28 | 29 | 30 | 31 | 1 |
12:00 AM
01:00 AM
02:00 AM
03:00 AM
04:00 AM
05:00 AM
06:00 AM
07:00 AM
08:00 AM
09:00 AM
10:00 AM
11:00 AM
12:00 PM
01:00 PM
02:00 PM
03:00 PM
04:00 PM
05:00 PM
06:00 PM
07:00 PM
08:00 PM
09:00 PM
10:00 PM
11:00 PM