Back to Top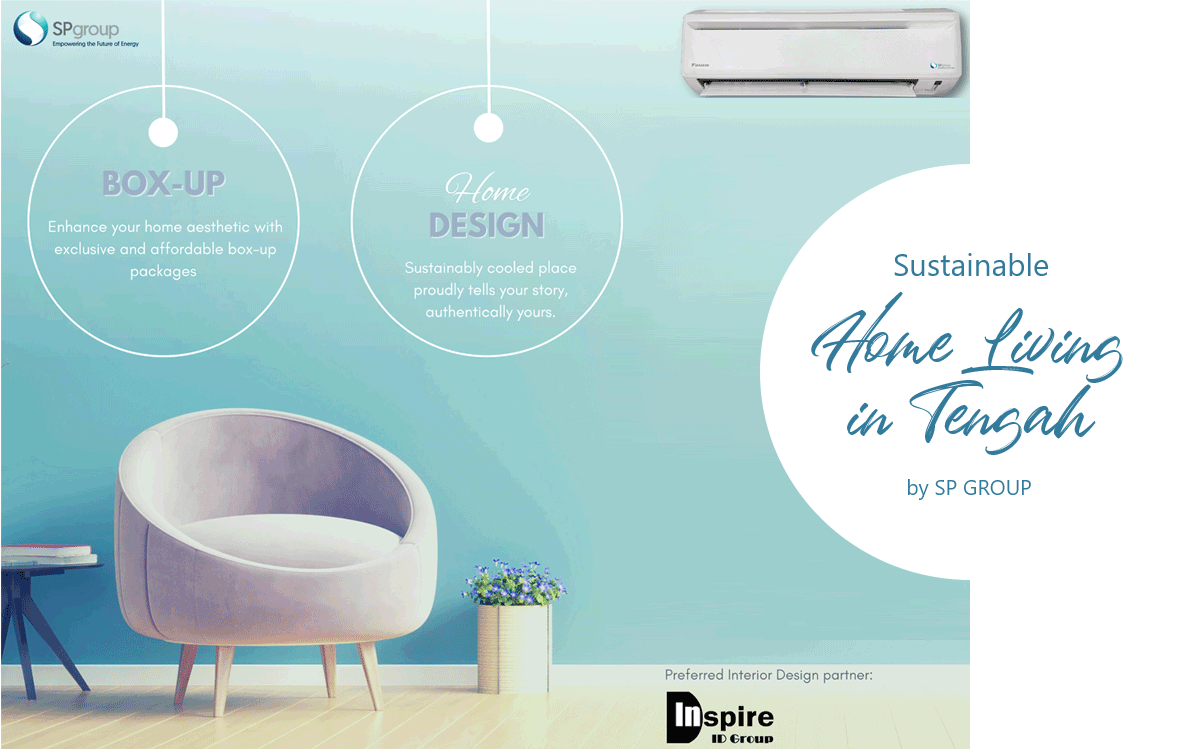 As CCS is pre-installed before you move in, your interior designer can easily advise you on how to create your desired beautiful home, with CCS looking perfect within your newly renovated Tengah home.
We also have a preferred interior design partner, Inspire ID, who can work with you on the design and box-up solution for your home. They will incorporate eco-friendly materials in their specially curated design plan, just for Tengah CCS subscribers. On top of that, CCS subscribers are entitled for exclusive packages with additional benefits.
Reach out to Inspire ID at enquiry@inspireidgroup.com and indicate that you are a Tengah resident and referred by SP group to enjoy the exclusive packages.
If you'd like to find out more about CCS, click on "Schedule a Visit" tab on the right to book an appointment with us.
December
January
February
March
April
May
June
July
August
September
October
November
December
2022
2022
2023
2024
2025
2026
2027
2028
2029
2030
2031
2032
2033
2034
2035
2036
2037
2038
2039
2040
2041
2042
2043
2044
2045
2046
2047
2048
2049
2050
| Mon | Tue | Wed | Thu | Fri | Sat | Sun |
| --- | --- | --- | --- | --- | --- | --- |
| 28 | 29 | 30 | 1 | 2 | 3 | 4 |
| 5 | 6 | 7 | 8 | 9 | 10 | 11 |
| 12 | 13 | 14 | 15 | 16 | 17 | 18 |
| 19 | 20 | 21 | 22 | 23 | 24 | 25 |
| 26 | 27 | 28 | 29 | 30 | 31 | 1 |
12:00 AM
01:00 AM
02:00 AM
03:00 AM
04:00 AM
05:00 AM
06:00 AM
07:00 AM
08:00 AM
09:00 AM
10:00 AM
11:00 AM
12:00 PM
01:00 PM
02:00 PM
03:00 PM
04:00 PM
05:00 PM
06:00 PM
07:00 PM
08:00 PM
09:00 PM
10:00 PM
11:00 PM