Back to Top
Wow, my dream came true!
I'm excited to live in Singapore's
eco-friendly smart energy town.
I 'm ready
for MyTengah.
We're
IN

for SUSTA

IN

ABILITY.

Singapore's climate is changing, in line with the rest of the world. Living in Tengah, residents will be a key part of the effort to mitigate and adapt to climate change.

Research forecasts that average temperature in Singapore may hit 40°C by 2045, and this will shift air-conditioning from a luxury to a necessity. Tengah residents will be able to enjoy a highly efficient eco-friendly solution for this – which is, centralised cooling.

Warming Stripes. Annual Singapore temperatures from 1901 – 20191

We are here
1Source: showyourstripes.info. Ed Hawkins, Climate Scientist in the NCAS at The University of Reading.
---
In addition to Centralised Cooling, SP Group is also partnering with HDB to develop Tengah into an eco-friendly smart energy town by deploying the following sustainable eco-innovations: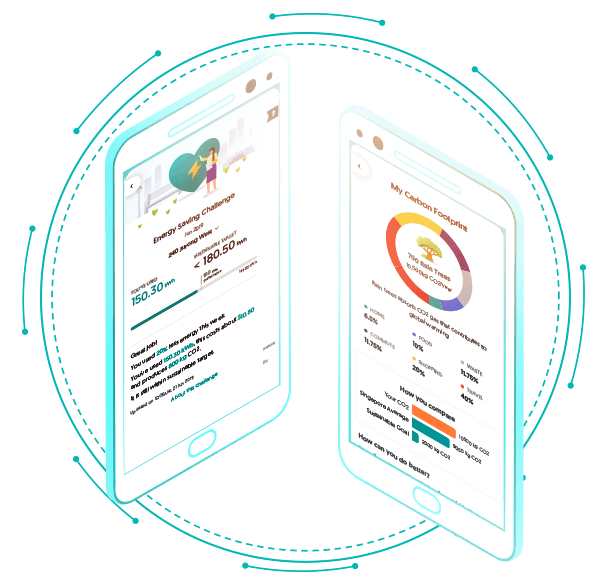 SUSTAINABLE LIFESTYLE APP
Residents will be able to live an eco-friendly and hassle-free lifestyle by using the MyTengah app. They will be able to understand their household utilities consumption, intelligently control their Centralised Cooling usage, browse and purchase energy efficient appliances, and many more.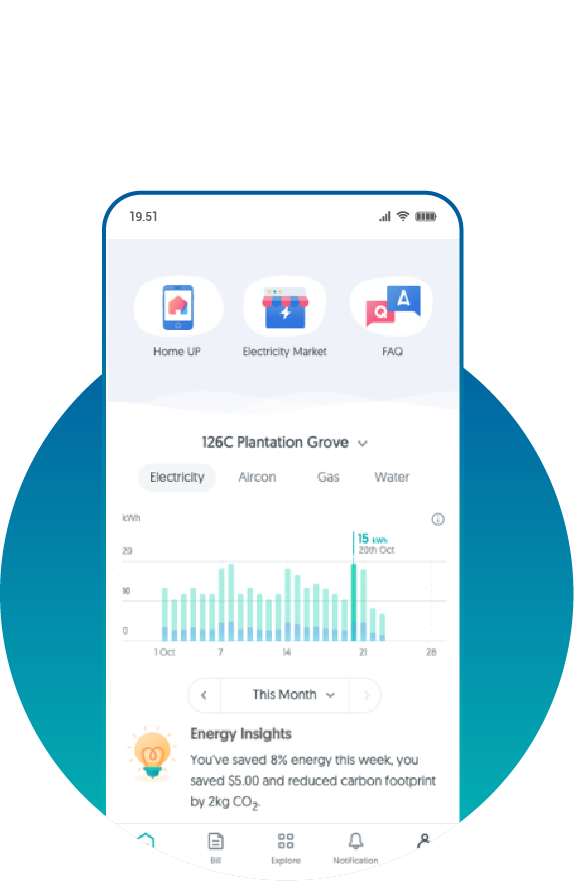 Monitor, manage, be alerted to anomalies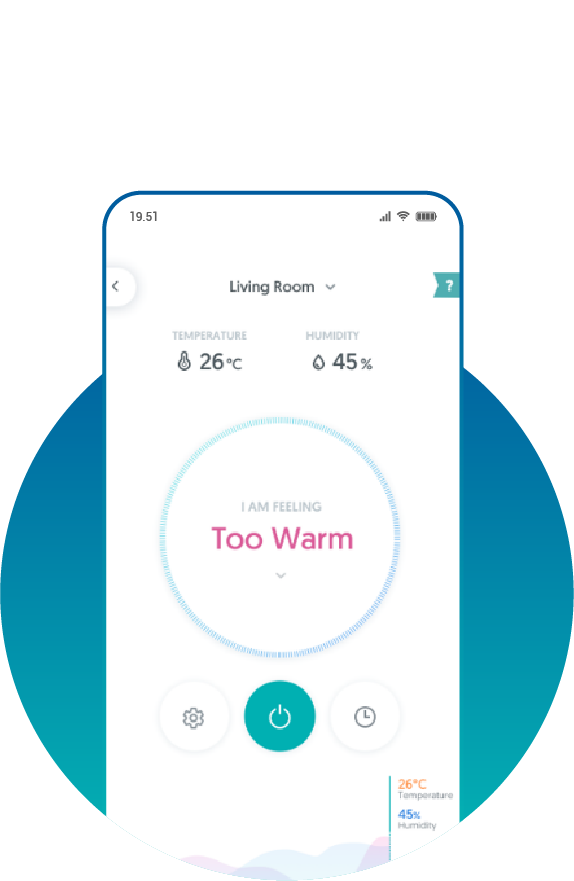 Intelligent cooling for uncompromising comfort
Purchase energy efficient products & other services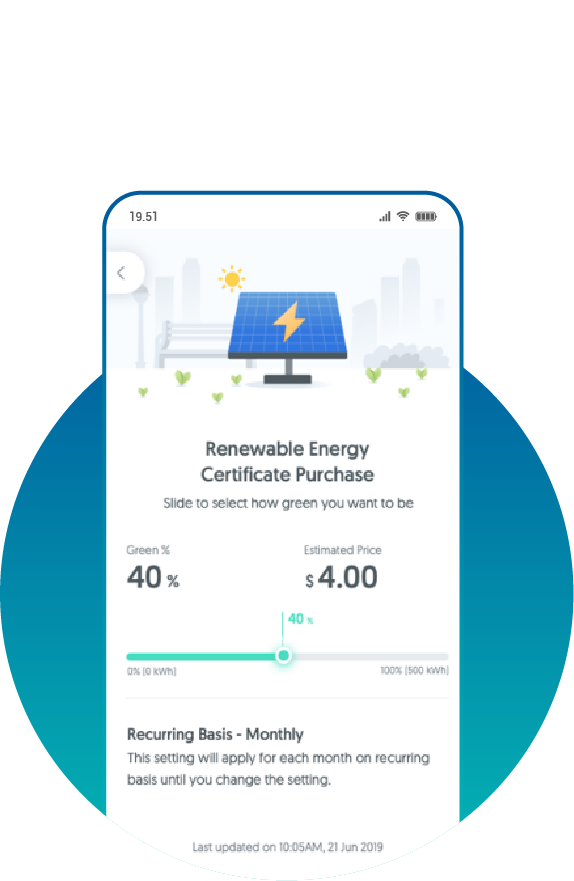 Participate in renewable energy proliferation
GREEN COOLING POWERED BY THE SUN
While it is Singapore's goal to reach an ambitious 2 gigawatt-peak solar capacity by 2030, we are a small country faced with limited land for solar farms. To maximise the limited space available in Tengah, SP is deploying both conventional and vertical solar panels (known as building-integrated photovoltaics, BIPV). Tengah will likely to have the largest aggregated installation of BIPV in Singapore when fully developed.
The solar energy generated will be used to power Centralised Cooling, together with other renewable energy sources from within Singapore. Residents will thus be able to play a part in mitigating climate change just by subscribing to Centralised Cooling.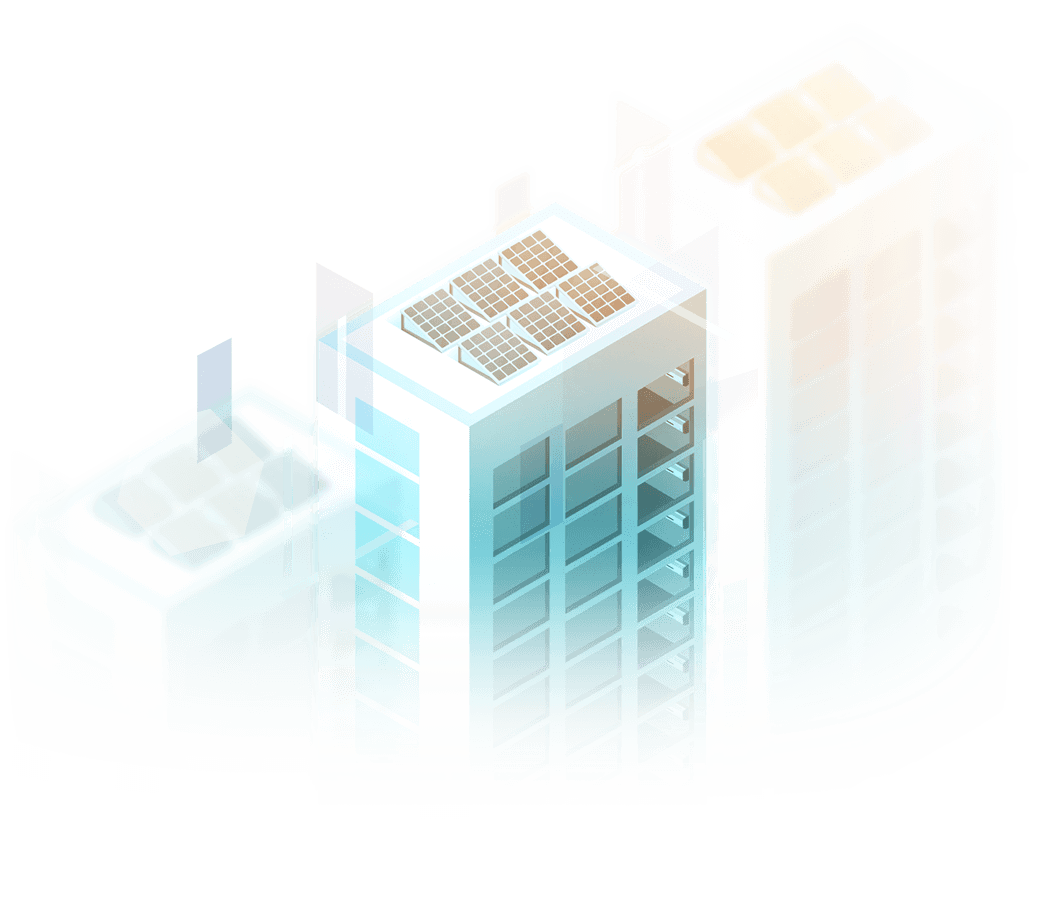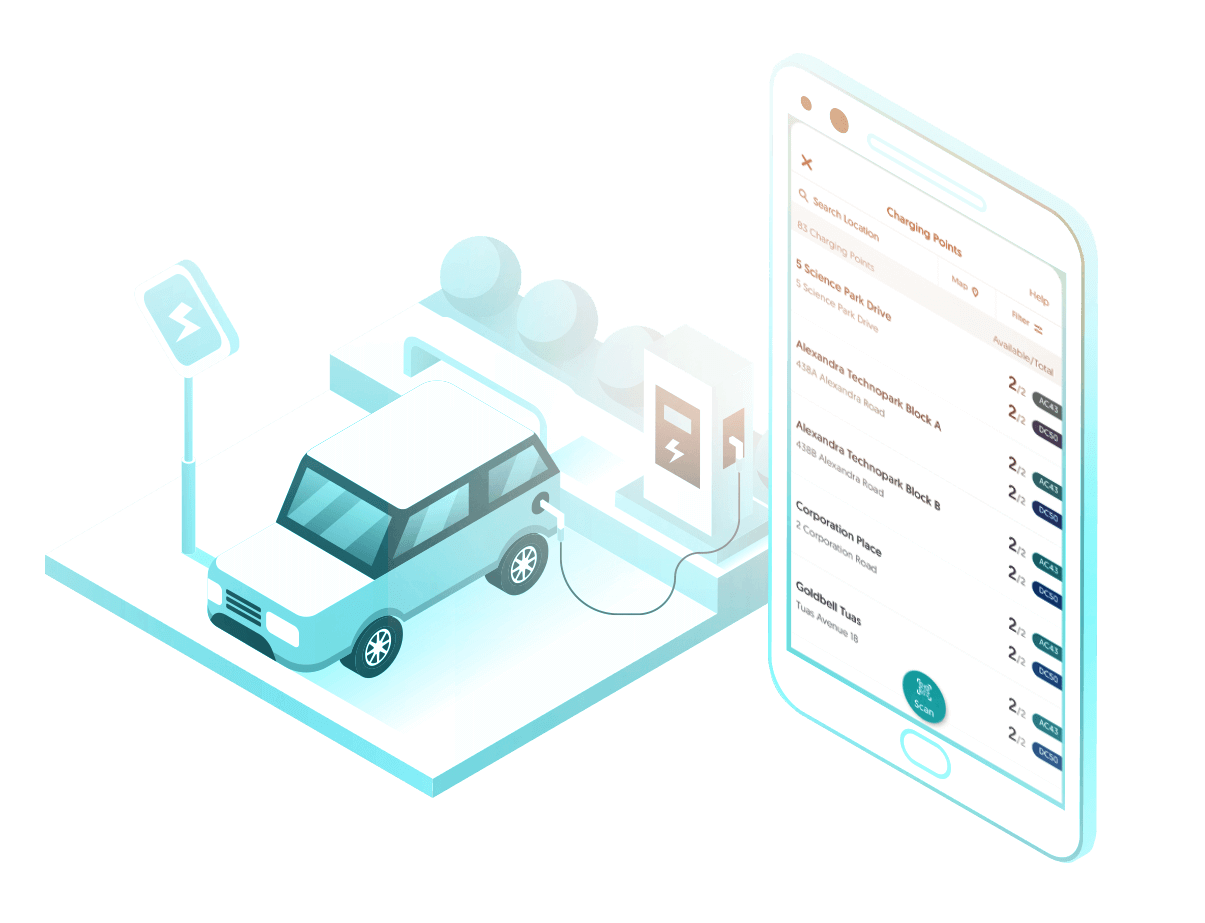 CONVENIENT
EV-CHARGING
Electric vehicle drivers will be well served by parking facilities all across Tengah having their parking lots equipped with EV charging points from SP. Drivers will be able to find stations, charge, and pay conveniently using a mobile app.
Furthermore, at Tengah's neighbourhood centres, they will be able to top up their EVs quickly at SP's innovative Fast-Charging Hubs while attending to their groceries and other quick errands.
SUSTAINABILITY DISPLAYS
Eco Boards are digital displays to help residents be more aware of their block's impact on the environment. Installed at the lift lobby, these boards will also provide residents with green tips to lower their electricity and water consumption and will encourage sustainable behaviour with utilities-saving competitions between blocks.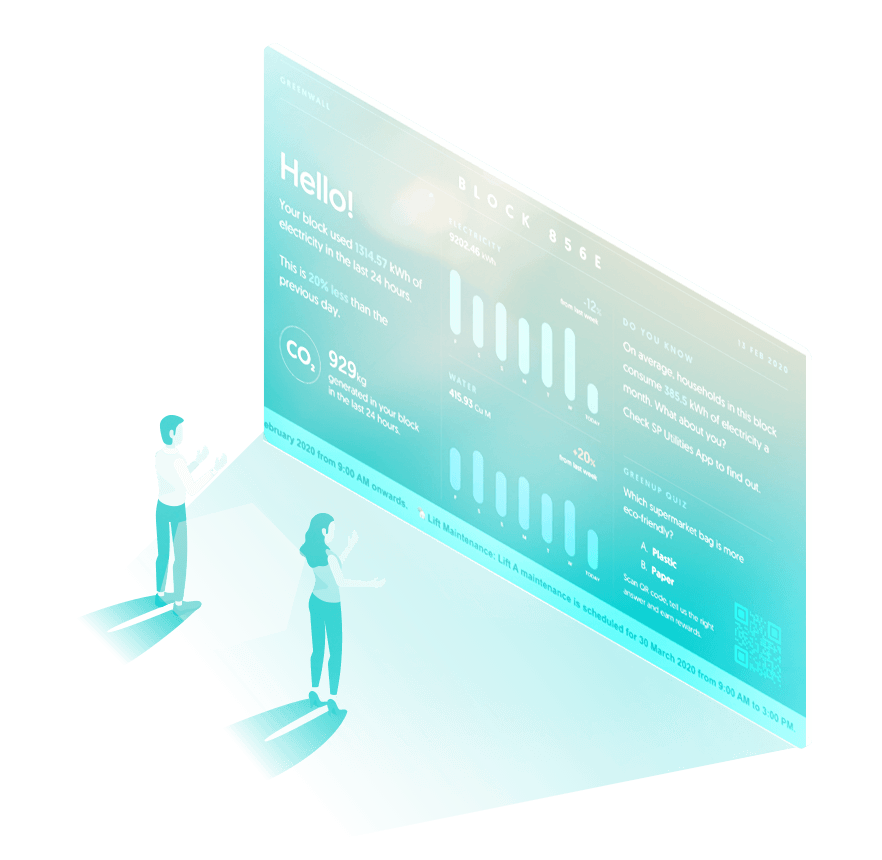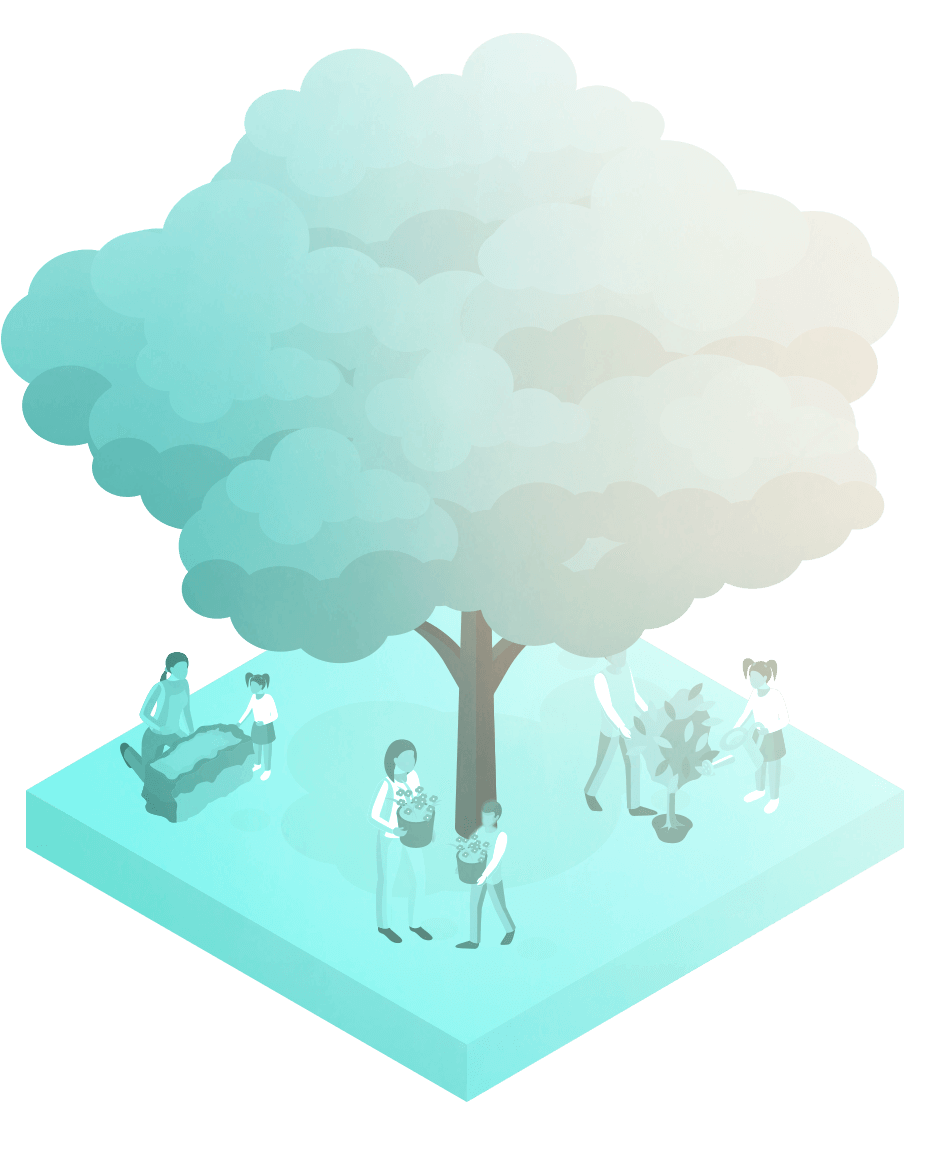 TOWARDS ZERO WASTE
Tengah will feature not one but two innovative waste disposal systems working together in harmony. First, HDB's Pneumatic Waste Conveyance System (PWCS) will efficiently collect household waste out of sight via a vacuum-type underground pipe network. Then, Smart Waste Management System – a micro-scale waste-to-energy system ‑ will convert this waste to thermal energy, reducing carbon emissions through avoiding waste transportation and incineration. Through this system, Tengah residents will be contributing to a zero-waste future and a more sustainable Singapore.
DIGITALLY CONNECTED TOWN
Town operators will be able to keep the town and common facilities running smoothly for the residents, through an AI-enabled digital township suite that provides centralised monitoring and management of the town's energy resources and systems.

With Tengah being the 1st integrated smart energy town in Singapore, we like to provide you an "in town" experience of living sustainably and comfortably.
Residents are at the centre of this sustainability transformation journey in Tengah. Together, we will play a part towards a sustainable future.
MyTengah Privilege Program is exclusively curated for you as a Tengah resident to live an eco-friendly and hassle-free lifestyle.
As Residents of a cooled Tengah Home, you can also look forward to an ecosystem of exclusive benefits and entitlements such as privileges from IKEA, Livspace, Inspire ID, Tokio Marine and Best Denki across sustainable insurance, furnishing, and home energy appliance packages. These packages are curated to make a difference in your new home journey.
December
January
February
March
April
May
June
July
August
September
October
November
December
2022
2022
2023
2024
2025
2026
2027
2028
2029
2030
2031
2032
2033
2034
2035
2036
2037
2038
2039
2040
2041
2042
2043
2044
2045
2046
2047
2048
2049
2050
| Mon | Tue | Wed | Thu | Fri | Sat | Sun |
| --- | --- | --- | --- | --- | --- | --- |
| 28 | 29 | 30 | 1 | 2 | 3 | 4 |
| 5 | 6 | 7 | 8 | 9 | 10 | 11 |
| 12 | 13 | 14 | 15 | 16 | 17 | 18 |
| 19 | 20 | 21 | 22 | 23 | 24 | 25 |
| 26 | 27 | 28 | 29 | 30 | 31 | 1 |
12:00 AM
01:00 AM
02:00 AM
03:00 AM
04:00 AM
05:00 AM
06:00 AM
07:00 AM
08:00 AM
09:00 AM
10:00 AM
11:00 AM
12:00 PM
01:00 PM
02:00 PM
03:00 PM
04:00 PM
05:00 PM
06:00 PM
07:00 PM
08:00 PM
09:00 PM
10:00 PM
11:00 PM