Back to Top
Sustainability and Climate Change – A Global Approach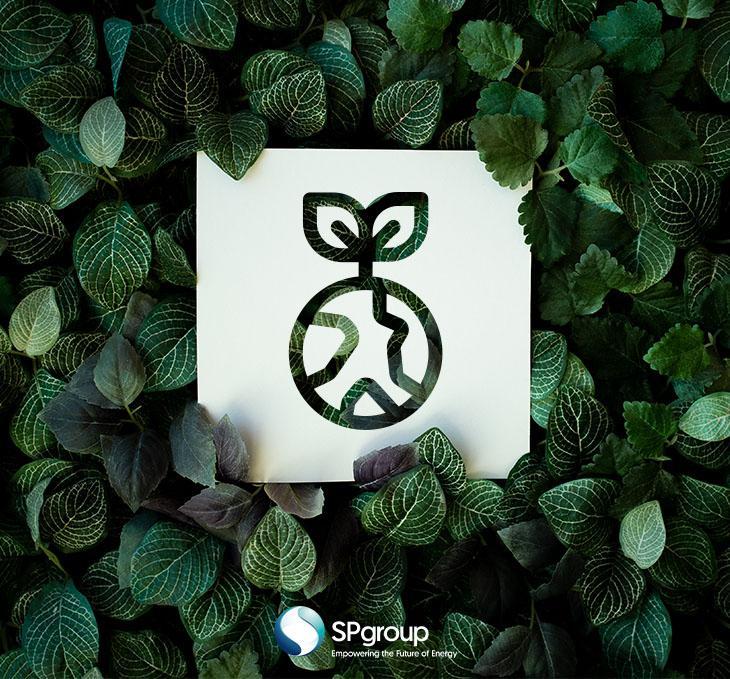 The SDG Framework
Global warming and climate change are pressing concerns that are no longer just at the regional scale . D eveloping smart energy eco towns and promoting sustainability efforts is a global phenomenon in which all countries have their own part to play.
The UN developed the Sustainable Development Goals (SDGs) framework, which provided us a shared blueprint for peace and prosperity for people across the planet, now and into the future. At its heart are the 17 SDGs , which are an urgent call for action by all countries – developed and developing – as a global partnership, combined with a bespoke handshake with local countries contributing to its achievement. This globalized approach indicates the growing importance of continental and global levels occurring together with the increased salience of local and regional countries, working hand in hand.
A glocalization approach is an effective and perhaps the best way forward. Our recent SG Green Plan is a strong example of how a local country can actively contribute towards the SDGs. This SG Green Plan is a whole-of-nation movement to advance Singapore's national agenda on sustainable development.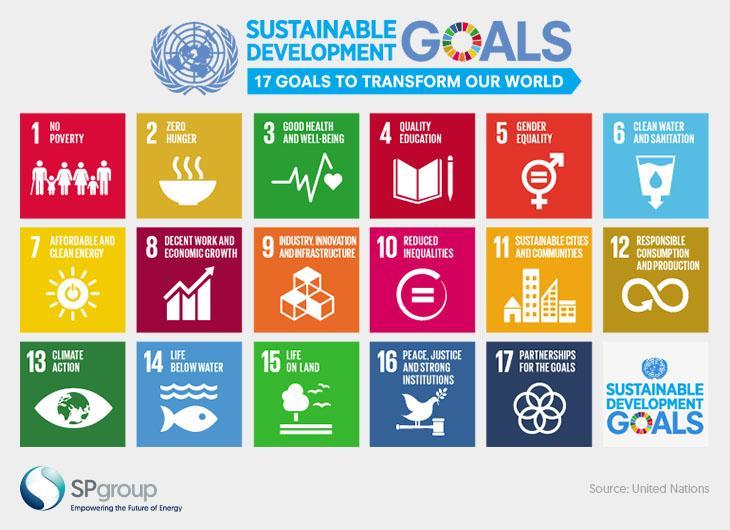 Singapore's contribution to the SDGs with SG Green Plan
Currently Singapore 's efforts in complying with the SDGs have reaped exceptional results, especially with the development of sustainable eco towns . Almost 100% of Singapore's population lives within 500m of a public transport stop. This fulfils one of the SDG subgoals – affordable and sustainable transport systems. Since year 2000, the proportion of solid waste collected and managed in authorised facilities out of total waste generated by Singapore is 100%, catering to the SDG sub-goal of reducing environmental impact in cities.
At the same time, more and more companies are testing and developing smart city technologies in Singapore, that may serve to boost efficiencies and quality of lives of millions in the reg ion, in years to come.
The SG Green Plan charts ambitious and concrete targets over the next 10 years, strengthening our commitments towards the SDGs. Some of these targets revolve around enabling smart energy eco residential homes . The goal is to:
Integrate nature into cities

Encourage cleaner and better use of energy

Promote sustainable living

Promote a greener economy

Build a more resilient future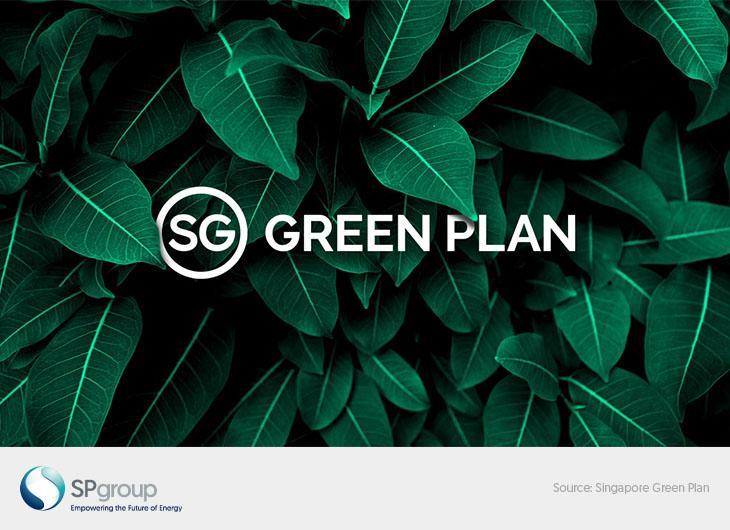 SP Group's Contribution to the SDGs and SG Green Plan
Inspired and fuelled by the need for greener environments and a smart energy future, we at SP Group believe we need to be empowering the future of energy by enabling smart energy and sustainable residential towns . Here are just some of the many ways in which we continue to promote healthier, greener, living spaces.
SDG 7.2 – Renewable Energy
Solar PV
By installing photovoltaic (PV) panels at our headquarters, district offices and developed storage systems, we were able to collaborate with partners in the community and industrial customers to achieve similar sustainable outcomes. The Integrated Energy Solutions (IES) system includes features such as energy storage capabilities, energy sensors and a real-time digital platform to monitor, analyse and optimise energy usage.
SDG 7.3 – Energy Efficiency
Smart Building Solutions
Our Green Energy Tech (GET ™ ) is a suite of solutions that integrates different building systems and diverse data sources to create a seamless, sustainable energy management experience for our customers. Powered by EnergyTech, the Internet of Things (IoT) and AI, GET ™ enables building owners and facility managers to make smarter decisions that improve building performance, sustainability and occupant well-being.
SDG 9.1 – Reliable Infrastructure
District Cooling and Energy Saving Solutions
SP continues to operate the world's largest underground district cooling system , located at Marina Bay. Chilled water is produced centrally and stored using a thermal energy storage system. This is then used for air conditioning for buildings in the district. The system serves more than 20 developments in Marina Bay and is 40% more efficient than conventional chillers.
Tengah's new town masterplan is our most recent and ongoing project to contribute to the SDGs and the SG Green Plan. Tengah is the heart of smart energy and eco residential homes . The key features of Tengah revolve around nature and the community, to create an endearing town where future residents can experience being "At Home with Nature". Beyond the area's naturistic elements, this town is energy efficient as it implements EV charging hubs, centralised cooling system (CCS), solar PV system that partially powers to cool homes sustainably and many more sustainable solutions.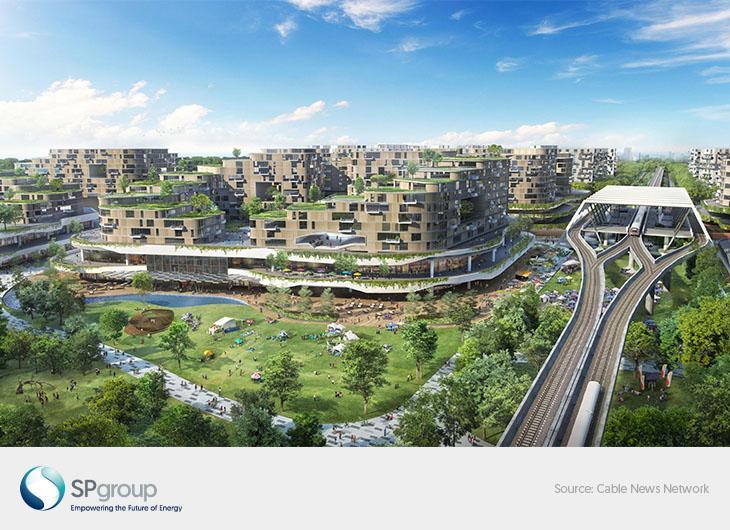 At the end of the day, combating climate change and creating a more ecological environment is indeed a shared responsibility.
SP Group will continue to contribute towards the SDG goals and contribute to SG Green Plan through the development of integrated sustainable energy solutions and reduce the carbon footprint in not just new greenfield towns like Tengah but also in brownfield towns such as Tampines and similar mature estates. We were really excited to recently announce a game changing solution, where an interconnected, centralised cooling system implemented across Tampines Central could achieve 17 per cent energy savings and 18 per cent reductions in carbon emissions to support Tampines' green ambitions to transform into an Eco Town by 2025. The findings were part of a white paper study on the feasibility of brownfield distributed district cooling (DDC) by Temasek and SP and was supported by the Tampines Group Representation Constituency (GRC) and the Ministry of Sustainability and the Environment (MSE).
In a signing ceremony witnessed by Minister Masagos Zulkifli, property owners CapitaLand, Frasers Property, OCBC Bank, People's Association and UOB rallied with SP to affirm their commitment in subscribing to this sustainable cooling solution and enabling towards more sustainable and smart energy eco towns in Singapore .
We have our sights trained on the future and will continue doing our best to deliver energy-efficient, sustainable solutions for Singapore.
Together, with the rest of the countries all over the world, we will all work together towards building a more sustainable future for us and our future generations.
SP Group is a leading utilities group in the Asia Pacific and provides a suite of sustainable energy solutions for customers in Singapore and the region.
Written by Cynthia Wong, Vice President, (Commercial & Marketing) Sustainable Energy Solutions at SP Group
Oct 08 2021
CATEGORIES
There are no categories!
FEATURED POST

Sustainability and Climate Change – A Global Approach
There are no posts!
December
January
February
March
April
May
June
July
August
September
October
November
December
2022
2022
2023
2024
2025
2026
2027
2028
2029
2030
2031
2032
2033
2034
2035
2036
2037
2038
2039
2040
2041
2042
2043
2044
2045
2046
2047
2048
2049
2050
| Mon | Tue | Wed | Thu | Fri | Sat | Sun |
| --- | --- | --- | --- | --- | --- | --- |
| 28 | 29 | 30 | 1 | 2 | 3 | 4 |
| 5 | 6 | 7 | 8 | 9 | 10 | 11 |
| 12 | 13 | 14 | 15 | 16 | 17 | 18 |
| 19 | 20 | 21 | 22 | 23 | 24 | 25 |
| 26 | 27 | 28 | 29 | 30 | 31 | 1 |
12:00 AM
01:00 AM
02:00 AM
03:00 AM
04:00 AM
05:00 AM
06:00 AM
07:00 AM
08:00 AM
09:00 AM
10:00 AM
11:00 AM
12:00 PM
01:00 PM
02:00 PM
03:00 PM
04:00 PM
05:00 PM
06:00 PM
07:00 PM
08:00 PM
09:00 PM
10:00 PM
11:00 PM